Do's and Don'ts While Buying A New Vehicle from A Dealer
Purchasing a new vehicle is definitely one of the most exciting experiences but if you fail to follow some vehicle buying rules then it can turn into a devastating and expensive experience.  
On the internet, you can find several resources available to assist you in finding the perfect vehicle at a cost-effective price. In this blog, you will come across some dos and don'ts that will help you in getting the best deals and avoid all kinds of extra expenses. 
In case, you are looking for one of the best tata motors dealers in Gurgaon to purchase your vehicle then Pasco is a one-stop solution. This company not only offers quality services but also has trained staff for offering services.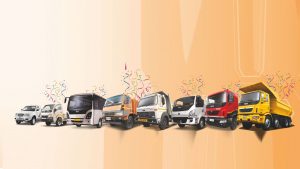 Do: A Complete Research For Your Purchase
Always remember that information is a purchaser's best friend. Several websites provide complete information about the features, prices, and options available for the vehicle that you are planning to purchase.
Apart from pricing and feature data, you can also find out the safety as well as reliability evaluations. 
Before you step into a vehicle dealership, make sure to know which vehicle you want and what price you should pay. 
 Don't: Visit A Dealership Without Having Any Funding Offer
It is necessary to know that most of the vehicle dealers now make much of their revenue in their financing offices. Remember that offers presented by the vehicle dealers may be a great deal but they are not always the best ones. 
Before you visit the dealership, make sure to have a pre-approved funding offer from the bank or credit union.  
Do: Recognize Your Budget And Credit Score
You must know how much you are able to afford every month and how much you can pay easily. If you are not aware of these two numbers then remember you are going to involve in a blind purchase and end up buying a four-wheeler that is not affordable for you. 
Don't just consider the cost of your vehicle but also add insurance, fuel as well as maintenance costs because all this adds up when you purchase a vehicle. By knowing the credit score, you can easily avail the best funding deal that is apt for you.  
Don't: Only Look At The Expense
It is often noticed that most of the buyers concentrate only on the monthly payment, but that absolutely the wrong way of buying a vehicle. You need to look at the overall cost including interest payments as well as other fees that will be included in the loan. 
One of the best ways to find out the total cost of a vehicle is by multiplying the monthly payment by the number of months in the loan and then add the amount of down payment along with other taxes as well as fees.  
Do: Take A Test Drive Of The Vehicle 
You need to take a test drive of the vehicle before buying it to know your comfort level.  
Don't: Take The Vehicle Home Without Its Complete Paperwork
You should never take the vehicle to your home until and unless the paperwork is complete and handed over to you. 
Therefore, if you want to buy commercial trucks and buses then Pasco; a known Tata Motors Dealers in Faridabad is the right place.